On the morning of September 11, 2001, I was at my apartment in Carroll Gardens, Brooklyn. For some reason, I turned on the TV before leaving for work: I don't know why, it wasn't something I did regularly at the time. Images of North Tower burning were already on the air. After watching, dumbfounded, I actually left for work. Walked to the subway. The streets were eerily empty. Wasn't let on, so I wandered around some more. A few stragglers, wandering around, blitzing down one block, then turning and heading back, without a sense of direction, guided, as I was, by some distant sense of dread and fear.
Eventually, I made it back home, turned the news back on. Went up to my roof, watched the towers fall, first one and then the other. Looked around. The roofs surrounding me were empty. It was eerie, like watching TV. And today, ten years on, they're replaying that morning's broadcasts. Eventually, as the ash and dust headed straight at me, I returned to my apartment, closed the windows, barricaded myself inside. 
I tried to write. I couldn't write. 
But I wrote–not my own word, but the words I heard that day on the news. 
These words.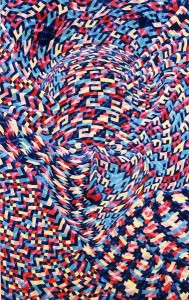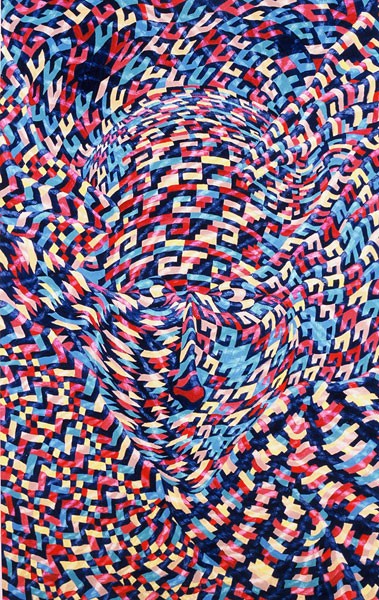 I HOPE I LIVE. I HOPE I LIVE. IT'S COMING DOWN ON ME.
THERE ARE REPORTS OF BODIES ON THE STREETS. THE DETAILS OF TODAY'S INCIDENTS ARE THESE.
8:48 a.m. ET—AMERICAN AIRLINES FLIGHT 1167 FROM BOSTON TO LAX CRASHES INTO NORTH WTC TOWER.
OH MY GOD OH MY GOD OH MY GOD I CAN'T BELIEVE THIS.
9:03 a.m ET—UNITED AIRLINES FLIGHT 175 FROM BOSTON TO LAX CRASHES INTO SOUTH WTC TOWER.
SEPARATE PLANES HIT TWIN TOWERS OF WORLD TRADE CENTER, PENTAGON.
I'M GETTING BEHIND THE CAR BECAUSE IT'S COMING DOWN ON ME.
WE DON'T KNOW NOW MANY PEOPLE ARE MISSING NOW. WE DON'T HAVE THAT NUMBER YET BUT WE'RE SURE THAT THERE IS. THERE ARE REPORTS OF PEOPLE TRAPPED INSIDE BUT WE CAN'T GO IN YET TILL THE FIRE'S UNDER CONTROL.
9:18 a.m ET—FAA SHUTS DOWN NY AREA AIRPORTS.
THE WORLD TRADE CENTER IN NEW YORK CITY IS ON FIRE AFTER AN APPARENT PLANE CRASH.
9:20 a.m ET—PRESIDENT BUSH DENOUNCES "APPARENT TERRORIST ATTACK."
9:21 a.m ET—ALL NYC TUNNELS AND BRIDGES CLOSED.
WE'RE AT BROADWAY AND BARCLAY, GROUND ZERO. BUT LOOK AROUND. CAR AFTER CAR AFTER CAR, BUSES COMPLETELY OBLITERATED AND BURNED DOWN TO THE STEEL. BEHIND ME THAT GAPING WHOLE THAT'S WHERE ONE OF THE TWO TOWERS STOOD. IT'S NOT THERE. AS YOU CAN SEE ABOVE ME THE FIRE IN THIS ADJACENT BUILDING CONTINUES TO RAGE. IT'S ALMOST IMPOSSIBLE TO DESCRIBE.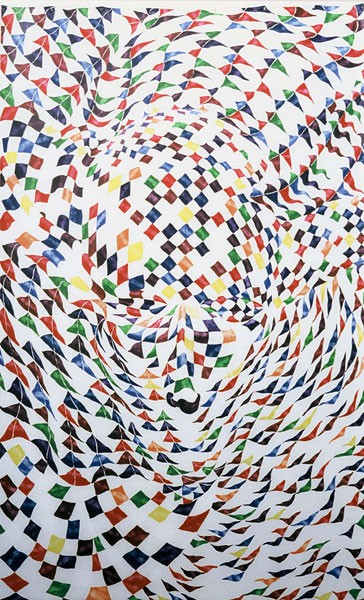 10,000 EMERGENCY PERSONAL SCRAMBLE TO FIRES, EVENTUAL COLLAPSE.
CAN I GET A TOOT OFF YOUR RESPIRATOR? CAN I GET A BREATH?
THERE IS A MASS EXODUS—PEOPLE RUNNING MADLY THROUGH THE STREETS. IT IS SHEER CARNAGE. PEOPLE ARE JUMPING OUT OF WINDOWS TO SAVE THEIR LIVES.
PALESTINIAN ORGANIZATIONS, OSAMA BIN LADEN-LED GROUP DENIES RESPONSIBILITY.
9:45 a.m. ET—AMERICAN AIRLINES FLIGHT 77 FROM DULLES TO LAX CRASHES INTO PENTAGON.
IF THE TALIBAN HARBORS OSAMA BIN LADEN, AND IF OSAMA BIN LADEN IS IN FACT RESPONSIBLE FOR THESE ATTACKS, THEN THE TALIBAN MUST BE HELD RESPONSIBLE.
10 a.m. ET—SOUTH TOWER OF WTC COLLAPSES.
THERE WAS A BIG EXPLOSION AND WE EVACUATED.
10:05 a.m. ET—WHITE HOUSE EVACUATED.
10:10 a.m. ET—PORTION OF PENTAGON EVACUATED.
10:10 a.m. ET—UNITED AIRLINES FLIGHT 93 FROM NEWARK TO SAN FRANCISCO CRASH REPORTED IN SOMERSET, PENNSYLVANNIA.
IF AND WHEN WE CONSIDER MILITARY ACTION IT WILL HAVE TO BE A FULL INTERNATIONAL ATTEMPT, INCLUDING RUSSIA.
A MILLENNIUM ATTACK WAS THWARTED NEAR THE NEW YEAR.
10:15 a.m. ET—ALL INTERNATIONAL FLIGHTS BOUND FOR US DIVERTED TO CANADA.
10:29 a.m. ET—SECOND WTC TOWER COLLAPSES.
THIS EXCEEDS ANYTHING THE INTELLIGENCE COMMUNITY ANTICIPATED. THIS WAS TAKEN OUT RELATIVELY SIMULTANEOUSLY FROM DIFFERENT PARTS OF THE UNITED STATES AND WE WILL ACT WITH THE FULL EXTENT OF OUR RESOURCES.
ALL MAJOR LEAGUE BASEBALL GAMES CANCELLED TODAY, TONIGHT.
I WAS JUST LOOKING DOWN. THERE ARE LITERALLY LOOKING DOWN HUNDREDS, PERHAPS THOUSANDS OF PEOPLE JUST STANDING THERE AND LOOKING AROUND.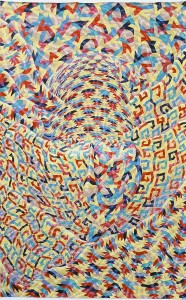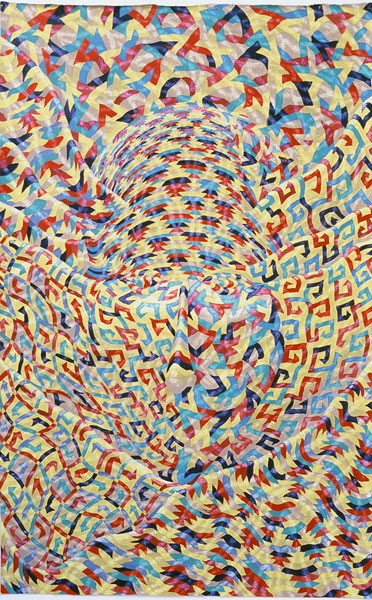 11:04 a.m. ET—UNITED NATIONS HEADQUARTERS IN NY EVACUATED.
LOOKING AT A STREET THAT'S ALMOST EMPTY.
WE HAVE 500 PEOPLE HERE WAITING TO GIVE BLOOD AND WE ACTIVELY URGE OTHERS TO GO UPTOWN, TO GO TO OTHER HOSPITALS AT THIS TIME.
11:18 a.m. ET—AMERICAN AIRLINES CONFIRM TWO JETS LOST; 150 PEOPLE ABOARD.
11:59 a.m. ET—UNITED AIRLINES CONFIRM TWO PLANES CRASH; 110 PEOPLE LOST.
I WAS IN BUILDING ONE. WE HEAR A BIG RUMBLING, LIKE MOVING FURNITURE ON A MASSIVE WEIGHT. AND PEOPLE RUNNING, RUNNING AND PEOPLE WENT CRAZY. WE TOOK EVERYONE OUTSIDE TO THE LOADING DOCK AREA. WHEN I WENT BACK IN, I HEARD PEOPLE IN THE ELEVATOR TRAPPED AND WATER WENT IN AND PROBABLY THEY DROWNED. THERE WAS NO ELEVATOR SERVICE SO I WENT UP WITH THE POLICE OFFICER AND A LOT OF FIREMENAND IT WAS VERY DIFFICULT TO GO UP BECAUSE THERE WERE SO MANY PEOPLE COMING DOWN. IT WAS A BIG TIME. IT WAS A GAP. WE HEARD, WHILE WE WERE ON THE TWENTY-THIRD FLOOR—BECAUSE WE STOPPED THERE WITH THE FIRE DEPARTMENT BECAUSE THEIR EQUIPMENT WAS VERY HEAVY—WE STOPPED TO REST AND SAW A WOMAN WITH A WHEELCHAIR AND A PERSON IN A GURNEY AND WE HEARD ON THE RADIO THAT THE TOP FIFTY-SIX FLOORS COLLAPSED.
TELL ME WHAT HAPPENED.
IF A REGIME HAS SHELTERED PEOPLE WHO HAVE PLAYED A ROLE IN THIS, THEY CANNOT HIDE BEHIND SAYING THEY DIDN'T KNOW IT. THEY MUST ACTIVELY PURSUE THE PERSON WHO HAS DONE THIS.
OH MY GOD I CAN'T BELIEVE THIS IT'S AWFUL IN AMERICA YEAH.
THERE WAS A VIRTUAL STAMPEDE IN THE STAIRCASE. EVERYONE MAINTAINED CALM REALLY WELL. FOR MANY IT BROUGHT BACK MEMORIES OF THE BOMBING. MANY WERE THERE BEFORE. THEY KNEW WHAT TO DO. THEY SAID WE'RE GOING TO GET OUT OF HERE. WE HEARD BOOM AND WERE TOLD TO GET OUT FROM THE WINDOWS. WE DIDN'T KNOW WHAT WAS GOING ON. I HEARD LAUGHING. I THOUGHT THAT WAS STRANGE. ONCE WE GOT DOWN, THEY PUT US IN THE PLAZA LEVEL—WHICH WAS DISTURBING BECAUSE THERE WAS SO MUCH CARNAGE THERE. THEY SAID DON'T LOOK BACK! DON'T LOOK BACK! AND I LOOKED BACK AND SAW THE OTHER BUILDING COLLAPSE.
"CREDIBLE THREAT" FORCES EVACUATION OF THE WHITE HOUSE.
THE SPACE NEEDLE IN SEATTLE HAS BEEN CLOSED DOWN. WHAT HAS BEEN AN ENORMOUS AND EBULLIENT MILLENNIUM CELEBRATION IN SEATTLE HAS BEEN SHUT DOWN.
YES YES YES I CAN HEAR YOU.
ACROSS US CROWDS GATHER AROUND TELEVISION AT AIRPORTS, BARS, SHOPPING CENTERS.
IT'S LUNCH HOUR HERE.
EACH TOWER HAD 21,800 WINDOWS.
TWO ARE DEAD UNFORTUNATLEY, A FEW HAVE BRAIN INJURIES AND THERE ARE MANY BURNS. MANY NEED MICRO SURGERIES AND IN NEED OF PLASTIC SURGERIES.
TERROR ATTACKS AGAINST TARGETS IN NEW YORK AND WASHINGTONG.
AMERICAN AIRLINES OFFICIALS CONFIRM THAT THEY HAVE LOST ONE PLANE, FLIGHT 11 FROM BOSTON BOUND FOR LOS ANGELES.
UNFORTUNATELY I SAW FIVE WOMEN JUMP OUT OF THE BUILDING.
NYC MAYOR GUILIANI SAYS "TREMENDOUS NUMBER OF LIVES LOST" AT WORLD TRADE CENTER COLLAPSE
MAJOR FEDERAL BUILDINGS EVACUATED IN WASHINGTON AREA.
IN THE LAST LITTLE WHILE FIVE BATTLESHIPS HAVE LEFT NORFOLK AND HAVE MOVED OUT OF PORT AND HAVE BEEN DEPLOYED FOR SECURITY REASON ALONG THE EAST COAST. IN ADDITION TWO AIRCRAFT CARRIES HAVE BEEN MOVED OUT OF PORT AND ARE NOW AT SEA TRAVELLING TO THE NEW YORK AREA, NEW YORK HARBOR.
HE IS NOW LEAVING THAT SITE TO AN UNDISCLOSED LOCATION. GENERAL POWERLL, THE SAME STORY THERE. MEMBERS OF CONGRESS HAVE ALSO BEEN MOVED TO UNDISCLOSED LOCATIONS.
OVER MY SHOULDER SMOKE CONTINUES TO BILLOW, SMOKE THAT IS SOMETIMES THICK AND SOMETIMES NOT AS THICK.
ISLAMIC JIHAD, HAMAS DENY RESPONSIBILITY, BLAME US POLICY.
THE FIREFIGHTING WAS HAMPERED BECAUSE HE SAID INSIDE THE BUILDING SPRINKLERS THROUGHOUT THE BUILDING HAVE BEEN HAMPERED WITH.
WE WILL NOW SHOW YOU WHAT IT LOOKS LIKE OVER ON THE WEST SIDE.
HE WAS WATCHING FROM ARLINGTON, VIRGINIA.
I WAS LOOKING OVER THE WINDOW. I HEAR JET ENGINES ALL THE TIME BUT THIS ENGINE WAS TOO LOUD. SO I LOOKED OUT AND I SAW IT HIT. MOST OF THE ENERGY WAS DISSIPATED ON THE IMPACT WITH THE GROUND. IT WAS A BOEING 757 AMERICAN AIRLINES NO DOUBT. WE WERE TOLD THAT IT WAS FLYING SO LOW THAT IT CLIPPED A BUNCH OF LIGHTBULBS ON THE WAY DOWN. RIGHT THEN I SAW THE AIRPLANE DISINTIGRATE. IT WAS A QUITE TREMENDOUS EXPLOSION. WHAT DID YOU SEE AFTER THAT? NOTHING. I JUST SAW SMOKE. THE BUILDING DIDN'T LOOK VERY DAMAGED. INITIALLY.
US OFFICIALS REPORT NO WARNINGS OF TERRORIST ATTACKS AND NO CREDIBLE CLAIMS OF RESPONSIBILITY.
WE ARE A GOOD WAYS AWAY FROM THE CRASH SCENE AND WE WILL SEE WHAT TRANSPIRES HERE.
US MILITARY PLACED ON "HIGH-ALERT STATUS"
I THINK THEY'RE TAKING THE PROPER STEPS. YOU HAVEN'T HEARD A LOT FROM THE LEADERS AS YOU'D LIKE TO, BUT I'VE BEEN TOLD THE PEOPLE WHO ARE TAKING CARE OF THEM ARE MAKING SURE THEY ARE SECURE BECAUSE WE DO NOT KNOW THE EXTENT OF THIS TRAGEDY. I'M A DEMOCRAT, AS YOU KNOW, AND I JUST WANT TO SAY THAT WE STAND TOTALLY BEHIND THOSE IN POWER AND WHAT HAPPENED TODAY IS THE SECOND PEARL HARBOR.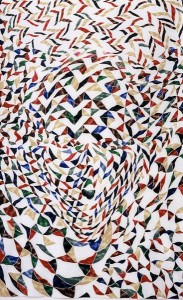 MR. KISSINGER, CAN YOU HEAR ME OKAY?
PART OF THE PENTAGON COLLAPSES AFTER AIRLINE ALLEGEDLY CRASHES INTO MILITARY NERVE CENTER.
IT'S AN INTIGRATED ATTACK AND MUST BE DEALT WITH IN AN INTEGRATED WAY. WELL, ANY ORGANIZATION THAT CAN PLAN SUCH AN EXTENSIVE ATTACK MUST HAVE RESOURCES TO PLAN THE ATTACK AND A HAVEN TO HIDE TO PLAN THE ATTACK.
WE MUST SURVIVE AND WE WILL SURVIVE.
NYC OFFICIAL DECLARES CANYONS OF LOWER MANHATTAN "LIKE A WAR ZONE."
WHAT WE ARE NOW SEEING IS "MASSIVE-ATTACK TERRORISM." THIS IS AN ENTIRELY DIFFERENT THING. IF YOU LOOK AT THE PSYCHOLOGY OF THESE GROUPS, THERE ARE OTHER ENDS THEY WILL GO TO TO ACHIEVE THEIR MEANS. THESE GROUPS ARE NOT LOOKING TO MAKE ANY FRIENDS.
PATAKI ACTIVATES NY NATIONAL GUARD.
WHAT WE ARE SEEING AROUND THE WORLD IS THAT WORLD LEADERS ARE NOW SAYING, WHATEVER YOU WANT, AMERICA, IT IS OK. IF IT IS AN INDIVIDUAL RETALATION OR WHETHER IT WILL INVOLVE SOME SORT OF ALLIANCE, IT WILL BE INTERNATIONALLY SUPPORTED.
WHAT IS HAPPENING IS A MASSIVE RESCUE OPERATION, A MASSIVE TRIAGE OPERATION. HOSPITALS ARE INUNDATED. HOSPITALS ARE RUNNING VERY LOW ON BLOOD. WE KNOW THAT THE NATIONAL GUARD WILL RESPOND TO THIS ATTACK. MANY POLICE OFFICERS, MANY FIREFIGHTERS, MANY EMS UNITS WERE IN THE AREA WHEN THE BUILDINGS COLLAPSED AND WE DO NOT KNOW HOW MANY OF THEM SURVIVED.
WE ARE BEING HIJACKED! WE ARE HIJACKED!
THESE NUMBERS I AM GOING TO READ TO YOU ARE ONLY INCOMPLETE AND WE DO NOT KNOW WHEN WE WILL GET MORE INFORMATION.
EXECUTIVES HERE TELL US THEY HAVE ALREADY FERRIED THOUSANDS OF PEOPLE ACROSS THE RIVER AND THEY WILL CONTINUE TO FERRY THOUSANDS ACROSS THE RIVER.
WE WERE FORTUNATELY IN MIDTOWN FOR A MEETING EVEN THOUGH OUR OFFICE IS DOWNTOWN.
PENN STATION HAS BEEN CLOSED AND GRAND CENTRAL STATION IS RUNNING ONLY ON A VERY LIMITED SCHEDULE. THEY ARE NOT TAKING FARES ON THE TRAIN TODAY.
MANY OF THE PEOPLE THERE EMPLOYEES OF THE WORLD FINANCIAL CENTER WHO HAVE ESCAPED WITH THEIR LIVES TODAY.
SEARS TOWER EVACUATED.
NEW INFORMATION CONTINUES TO COME IN. FROM ROME, POPE JOHN PAUL II HAS DECLARED THIS AN "UNSPEAKABLE TRAGEDY."
SO DARK DOWN THERE, IT'S A DARK DAY ON THE LOWER END OF MANHATTAN TODAY. IT'S A MESS. SMOKE DOWN THERE. CARS ON FIRE. BUILDINGS FLATTENED. I DIDN'T SEE ANYBODY ALIVE. VERY DARK AND SOMBER DOWNTOWN. EVERYBODY'S ON EDGE NOW. WE STILL HAVE A BUNCH OF GUYS UNACCOUNTED FOR. I'M NOT GOING TO SAY, BUT THERE ARE A LOT OF OUR GUYS UNACCOUNTED FOR.
ONE HIJACKED PLANE CRASHED IN PITTSBURGH.
WE NEED TO BRING PRESSURE—SERIOUS PRESSURE—ON GOVERNMENTS THAT HARBOR TERRORISTS.
NYC IS ON FULL TERRORISM ALERT.
WE CANNOT LET THESE TYPES OF ACTS GO ONE. ONE OF THESE DAYS ONE OF THESE ROGUE STATES, THESE GROUPS, WILL GET A NUCLEAR WEAPON AND WE WILL NOT BE SITTING HERE TALKING ABOUT THIS.
WE GOT A WAR GOING ON AND YOU WANT SOME DUST!
PRETTY MUCH FELL STRAIGHT DOWN AND THERE WAS A BIG CLOUD OF DUST AND WE TRIED TO SHIELD OURSELVES FROM THE SMOKE SO WE COULD BREATHE.
THESE ARE BUSES RIGHT HERE THAT ARE BRINGING PEOPLE OUT OF THE FINANCIAL DISTRICT. WE JUST SAW A HALF A DOZEN BUSES WITH POLICE ESCORT.
WTC FOUNDATIONS EXTEND 70 FEET UNDERGROUND.
YOU'RE LOOKING AT PICTURES IN NEW YORK CITY IN THE MOMENTS JUST AFTER ONE OF THE WORLD TRADE CENTERS COLLAPSING. PEOPLE RUNNING IN UTTER HORROR.
EVERY FEDERAL BUILDING IN WASHINGTON ORDERED CLOSED.
EVEN AS LEADERS IN THE TALIBAN DENY ANY RESPONSE FOR THIS, A JOURNALIST STATIONED IN LONDON IS QUOTED AS SAYING FOLLOWERS OF OSAMA BIN LADEN CLAIMED THEY WILL CARRY OUT AN ATTACK OF THIS MAGNITUDE.
WE HAVE HUNDREDS OF POLICE OFFICERS AND RESCUE OPERATIONS IN EMPLOY IN LOWER MANHATTAN.
THE CITY OF NEW YORK AND THE UNITED STATES OF AMERICA IS MUCH STRONGER THAN ANY BARBARIC TERRORIST GROUP IN THE WORLD.
EVERYTHING IS SAFE NOW IN THE CITY.
IT'S AN ATTACK UPON THE WHOLE CONCEPT OF FREEDOM AND OUR WAY OF LIFE. WE MUST DO EVERYTHING IN OUR POWER TO PROTECT THE PEOPLE INVOVLED IN HELPING RESCUE PEOPLE FROM LOWER MANHATTAN.
WTC DATES: TOWER 1 1972, TOWER 2 1973.
OBVIOUSLY THE CITY IS NOW CLOSED. THE AIRSPACE AROUND THE CITY IS NOW CLOSED AND WE HAVE NO INFORMATION SUGGESTING FURTHER ATTACK.
FOR THE FIRST TIME IN THE HISTORY OF THE UNITED STATES, THE FAA HAS ANNOUNCED THAT THERE WILL BE NO COMMERCIAL FLIGHTS ANYWHERE IN THE UNITED STATES UNTIL AT LEAST NOON TOMORROW.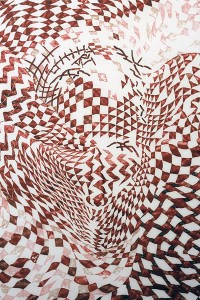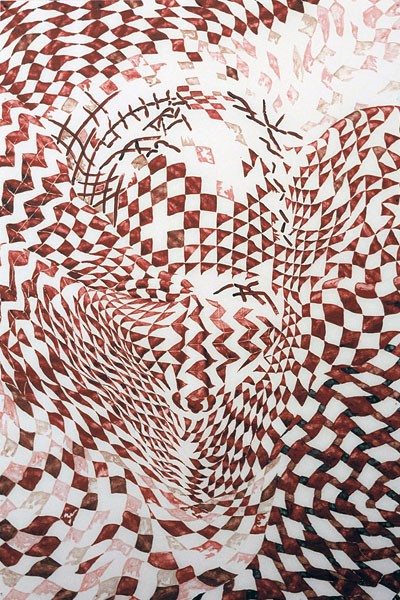 BUILDINGS MADE OF STEEL WITH ALUMINUM AND STEEL SIDE FACINGS.
AT THIS HOUR, YOU STILL SEE A THICK CLOUD OF SMOKE. WE CAN SEE—OUR VIEWERS CAN SEE SMOKE CONTINUES TO BILLOW OUT OF THE BUILDINGS, WHERE THE BUILDINGS WERE.
IF YOU WANT TO KNOW WHAT NEW YORK IS, ALL YOU HAVE TO DO IS LOOK AT THE PEOPLE OF NEW YORK CITY WHO HAVE SURVIVED THIS AND WHO HAVE COME OUT FROM LOWER MANHATTAN AND SURVIVED.
I'M SURE THAT'S IT'S EXTREMELY BUSY AND IT'S REALLY AN EXTREMELY TRAGIC DAY BECAUSE WE HAVE LOST SO MANY INNOCENT CIVILIANS TO THIS COWARDLY AND DASTARDLY ACT. ONE THING I CAN SAY IS THAT IT TOOK A PRETTY SOPHISTICATED AND COMPLICATED NETWORK OR GROUP TO CARRY OUT THIS MOST TRAGIC ACT.
WE NOW HAVE LEARNED THAT THE PRESIDENT IS IN NEBRASKA PARTICIPATING INA NATIONAL SECURITY MEETING.
IF YOU FEEL ILL, OBVIOUSLY YOU SHOULD GO TO A HOSPITAL. BUT IF YOU JUST FEEL UNCOMFORTABLE YOU SHOULD DO WHAT WE DID, WHICH IS WE WASHED OUR FACES. GET RID OF YOUR CLOTHES.
IN THE MOMENTS BEFORE THE BUILDINGS COLLAPSED, HE SAW PEOPLE LEAPING, LEAPING TO SAVE THEIR LIVES BEFORE THE BUILDINGS COLLAPSED.
CITIES AROUND THE COUNTRY GO INTO FULL ALERT.
THEN WE HAVE TO LOOK AT OUR OWN SECURITY AND GIVE OURSELVES THE SECURITY THAT THESE PEOPLE WILL NOT STOP A STRONG AND RESIDUAL COMMUNITY THAT WE ARE.
WHAT'S LEFT IS A FIFTEEN STORY HULKING MESS OF PAPER AND PEOPLE AND CONCRETE.
AS A FORMER FBI, CAN YOU GIVE US YOUR INSIGHT?
HOSPITALS PUT ON "MAXIMUM ALERT" AS THOUSANDS OF WOUNDED ARRIVE. FIVER OTHER DESTROYERS AND FRIGATES HEADED TO SEA.
TERRORISM CAN'T STOP US.
LET ME EMPHASIZE THAT THE REASON FOR THE NATIONAL GUARD IS NOT BECAUSE OF ANY THREAT BUT TO HELP WITH THE RELIEF EFFORT.
AARON, UH, AGAIN, LISTENING TO WHAT YOU WERE SAYING, WE CANNOT EVEN BEGIN TO IMAGINE THE DEPTHS OF WHAT WE HAVE SEEN TODAY. WE WANT TO SHOW YOU SOME CONVERSATIONS WITH PEOPLE
THE ACTUAL AIRPLANE HITTING THE BUILDING AS WE WERE LOOKING AT IT IT LOOKED MORE LIKE A MOVIE THAN LIFE IT WAS SURREAL BOOM AND THERE IT WAS I SAW ALSO ABOUT SEVEN OR EIGHT BODIES FALLING THROUGH THE AIR FROM EIGHTY FLOORS UP I'M NOT AN EMOTIONAL PERSON BUT I DID FEEL SOME EMOTION AT THAT POINT I AM NOT EMOTIONAL IN THE LEAST I HAVE FEELINGS OF REVENGE AND I JUST HOPE THEY DON'T JUST RANDOMLY SELECT AN ENEMY BUT I DO WANT THEM TO FIND THE PERSON WHO DID THIS.
IT JUST BLEW OUT THE PLAZA WE WERE ON.
HE FLASHED A LIGHT AND WE WENT OUT OF THE BUILDING AND INTO THE STREETS COME ON EVERYBODY'S BLEEDING.
THE WHOLE THING CAME DOWN LIKE A GLASS HOUSE.
THE FRONT PART OF THE WORLD TRADE CENTER HAS COMPLETELY SHEERED OFF AND EVERY FEW MINUTES YOU WILL HEAR A RUMBLING SOUND FROM HIGH UP AND THEN ANOTHER CHUNK OF THE BUILDING WILL FALL OFF.
US AIR FORCE FIGHTER JETS TO ATTACK FORCEFULLY TO ANY SUSPICIOUS FLIGHTS.
AT LEAST FOUR BLOCKS NORTH, REALLY FIVE BLOCKS NORTH BUILDINGS ARE COVERED WITH PIECES OF THE WORLD TRADE CENTER. THERE ARE DESKS AND OFFICE SUPPLIES AND THERE'S ONE GIRL'S RESUME AND ARTICLES OF CLOTHING. ENORMOUS PIECES OF DEBRIS ARE FALLING ONE AFTER THE OTHER. FIREFIGHTERS ARE WANTING TO GO IN AND FIGHT THE FIRE BUT THEY CAN'T FOR SAFETY REASONS. THERE'S A SMALL ARMY OF FIREFIGHTERS AND POLICEMEN AND I EVEN SEE MEMBERS OF THE IMMIGRATION AND NATURALIZATION.
CAPITOL AND SURROUNDING AREAS EVACUATED.
WE HEARD A BIG BANG AND THEN WE SAW PEOPLE RUNNING AND SMOKE COMING OUT AND THEN WE SAW THE PLANE ON THE OTHER SIDE OF THE BUIDLING AND THEN WE SAW PEOPLE JUMPING OUT OF THE WINDOWS.
BUILDING 7 AT WORLD TRADE CENTER ON FIRE, MAY COLLAPSE.
I AM SURPRISED BY THE EXTENT TO WHICH THEY ARE KEEPING THE PRESIDENT MOVING—FROM FLORIDA TO LOUISIANA AND NOW NEBRASKA.
THIS APPARENLTY IS A NEW DIMENSION OF SUICIDE BOMBING.
THERE IS A SECOND SITUATION ROOM BEHIND THE PRIMARY SITUATION ROOM WHICH HAS VIDEOCONFRENCING CAPABILITIES.
DOES THE PRESIDENT HAVE ANY SAY AT THE MOMENT?
IT'S VERY STRANGE. THE AREA IS EMPTY. YOU JUST HAVE PEOPLE STROLLING IN THEIR SUMMER GEAR.
A MORGUE HAD BEEN SET UP ON THE WEST SIDE TO HELP WITH THE DEAD.
IN EVERY SCENE WE HAVE SEEN, ALL THE PEOPLE WHO HAVE LEFT THE SCENE OF THE TRAGEDY CALMLY WITH NO REPORTS OF TROUBLE.
CHILDREN ARE LEAVING AND ARRIVING HOME RIGHT NOW AND WE REALLY WANT TO TALK ABOUT THAT. HOW DO YOU TELL YOUR CHILDREN—IF THEY DON'T KNOW WHAT HAS HAPPENED OR IF THEY DO KNOW WHAT'S HAPPENED—HOW DO YOU TELL YOUR CHILDREN WHAT HAS HAPPENED?
THIS CLOUD OF DUST. PEOPLE'S EYES ARE FILLED WITH THIS DUST.
WHEN I SHOT THIS I DIDN'T KOW WHAT WOULD HAPPEN AND WHEN IT STARTED HAPPENING BEFORE I KNEW WHAT WAS HAPPENING THEY STARTED TELLING US TO COME AND LEAVE AND IT WAS MASS EVACUATION AND I FINALLY FOUND A PLACE OUT OF THE PLUME OF THE SMOKE BUT BY THIS TIME THE CARS AROUND US WERE COVERED WITH SOOT AND THEN I HEARD GUN SHOTS IT'S PURE SPECULATION BUT I THINK I HEARD YELLING AND GUN SHOTS.
YOUR FEDERAL GOVERNMENT IS RESPONDING EFFECTIVELY.
CERTAINLY THERE ARE PLANES THAT INDEPENDENTLY NAVIGATE. CLEARLY THEY AIMING STRAIGHT FOR THE WORLD TRADE CENTER AND MAYBE IT TOOK HALF AN HOUR, THIRTY-FIVE MINUTES DIRECT FLIGHT, DON'T YOU THINK? CERTAINLY THESE AIRCRAFT WERE FOLLOWED ON RADAR AND THE FLIGHT DATA RECORDERS IF THEY'RE RECOVERED INTACT WILL ALSO GIVE A LOT OF INFORMATION ON THE SUBJECT.
WE HAVE BREAKING NEWS. WE TURN TO KABUL, AFGHANISTAN. THE SKY IS ALIT WITH MISSILES AND TRACER FIRE. LOOKING ACROSS THE REST OF THE CITY THE WHOLE CITY IS LAID OUT ACROSS FROM US AND ACROSS THE HORIZON FLAMES ARE ROARING. I HEAR MORE DETONATIONS GOING OFF NOW. CERTAINLY WHAT WE'RE SEEING IN KABUL IS VERY FAR FROM PEACE. THERE ARE MULTIPLE EXPLOSIONS HAPPENING IN AND AROUND THE CITY. WE CAN HEAR DETONATIONS COMING FROM THE NORTHERN AREA NORTH OF THE CITY. I REMEMBER STANDING ON THIS BALCONEY FOUR YEARS AGO WATCHING JETS BOMB THE AIRPORT DURING PART OF THE ONGOING CIVIL WAR HERE. LOOKING ACROSS THE HORIZON IT APPEARS THAT THE AIRPORT IS ENGULFED IN A FIREBALL. WE SEE EXPLOSIONS AND THEN MOMENTS LATER HEAR THE DETONATIONS. THE ANTI-AIRCRAFT FIRE WE SAW A LITTLE WHILE AGO IS NOT COMING UP FROM THE CITY.
WE'RE GETTING THIS FROM VIDEOPHONE TECHNOLOGY, WHICH IS A VERY NEW TECHNOLOGY. IT IS NOT AS CLEAR AS REGULAR TV. IT IS A NEW TECHNOLOGY, SO IT'S NOT AS CLEAR AS THE TV YOU ARE USED TO.
IF NOT OSAMA BIN LADEN, THEN WHO?
…IN THEIR OFFICES. SECRETARIES, BUSINESSMEN AND WOMEN, MILITARY AND FEDERAL WORKERS, MOMS AND DADS, FRIENDS AND NEIGHBORS. THOUSANDS OF LIVES WERE SUDDENLY ENDED BY EVIL, DESPABLE ACTS OF TERROR. THE PICTURES OF AIRPLANES FLYING INTO BUILDINGS, FIRES BURNING, HUGE STRUCTURES COLLAPSING HAVE FILLED US WITH DISBELIEF, TERRIBLE SADNESS AND A QUIET, UNYIELDING ANGER. THESE ACTS OF MASS MURDER WERE INTENDED TO FRIGHTEN OUR NATION INTO CHAOS AND RETREAT, BUT THEY HAVE FAILED. OUR COUNTRY IS STRONG. A GREAT PEOPLE HAS BEEN MOVED TO DEFEND A GREAT NATION. TERRORIST ATTACKS CAN SHAKE THE FOUNDATIONS OF OUR BIGGEST BUILDINGS, BUT THEY CANNOT TOUCH THE FOUNDATION OF AMERICA. THESE ACTS SHATTER STEEL BUT THEY CANNOT DENT THE STEEL OF AMERICAN RESOLVE.
YOU COULD SEE PEOPLE JUMPING FROM THE ONE TOWER. JUST JUMPING. JUST FLAPPING IN THE AIR.
CAN I GET A BREATH? HELLO, CAN I JUST GET A FEW BIG BREATHS. I JUST NEED A BREATH OFF YOUR MASK, OKAY. THANK YOU. OKAY, BACK TO YOU. LOOK, LOOK OVER THERE. SCREAMING. DO YOU NEED HELP? IF YOU NEED HELP, HERE, OH MY GOD, THIS MAN HERE IS COVERED IN SOOT HEAD TO TOE AND YOU CAN'T SEE HIM AT ALL. HE'S LIKE A WALKING DUST MAN. THIS IS THE CAR I HID BEHIND. SAVED MY LIFE. OR MAYBE IT WAS THIS ONE. YOU CAN GET A SENSE OF THE DUST HERE, LOOK. THERE ARE ALL THESE NOISES. I DON'T KNOW WHAT IT IS. THEY SAY SOMEONE NEEDS HELP. ANYBODY NEED A DOCTOR? I'M A DOCTOR. ANYBODY— HEY. THAT GUY NEEDS SOME OXYGYN. SOMEBODY SHOULD GET IT TO HIM. THIS IS WHAT'S USUALLY THE WEST SIDE HIGHWAY, NOW COVERED WITH DUST AND WRECKAGE. THEY TOLD ME JUST TO WAIT THERE. I'M A DOCTOR SO I CAN HELP BUT THEY TOLD ME TO WAIT HERE. THEY WON'T LET ME GO ANY CLOSER. YOU GOTTA WAIT TO GET THE PEOPLE OUT. THERE'S EXPLOSIONS STILL GOING ON. SO FAR I JUST SEE PEOPLE WHO NEED OXYGYN. WHEN I GO BACK I'LL GET IT TO THEM. I'M GOING TO GO WASH MY EYES OUT. LOOKING NORTH ON THE WEST SIDE HIGHWAY. YOU GUYS GOING IN? I'M COMING WITH YOU. YOU KNOW, WE MIGHT NOT WANT TO GET TOO MUCH CLOSER BECAUSE MORE BUILDINGS MIGHT COME DOWN AND WE'RE NOT GOING TO HELP ANYBODY. I THINK WE SHOULD SET UP CAMP RIGHT HERE. LET'S JUST WAIT RIGHT HERE. LET'S JUST STATION UP RIGHT HERE. WHY DON'T WE SET UP. LET'S KEEP THE GURNEY AND IVS HERE. WE JUST HEARD ANOTHER EXPLOSION. I HAVE A MASK ON. THE CONSENSUS IS IT'S TOO UNSAFE TO GO IN THERE. WE'RE GOING TO WAIT HERE TILL THEY BRING SOME PEOPLE OUT. I SHOULD HOOK UP WITH SOME FIREMEN FOR SOME FIRST AID STUFF. ANYTHING? WHY DON'T YOU GIVE ME A RIDE UP TO THE— OKAY, SO WE GOT SET UP HERE AND WE CAN GO TO WORK. IS IT SAFE ENOUGH HERE?
OF COURSE AS WE GET MORE INFORMATION WE WILL GET THAT TO YOU.